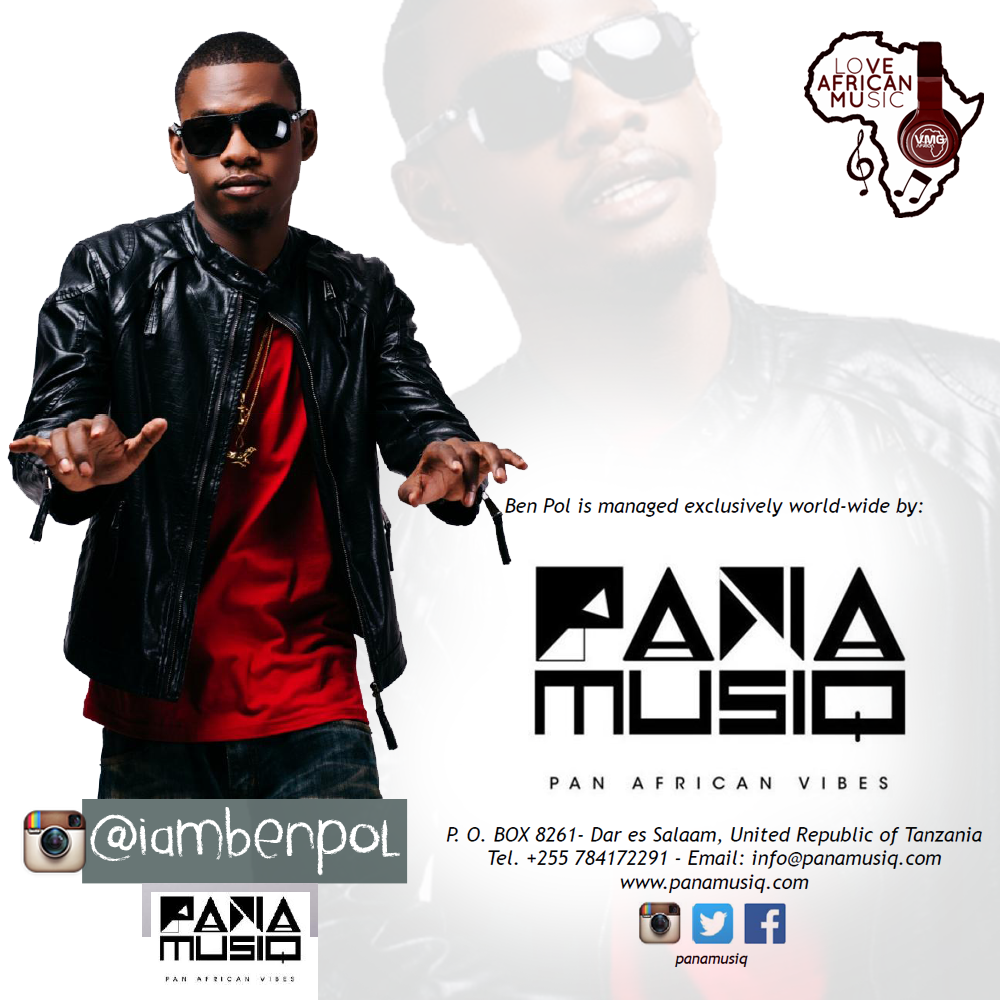 Tanzanian leading music act, Ben Pol, signed a long term management
contract with Panamusiq, a recently established artist management
company based in Dar es Salaam.
Ben is an award winning singer
and songwriter mainly prolific with R&B tunes that have always
graced the top tables of Tanzanian radio charts. His last production,
"Sophia", is currently on the highest rank of most notable charts. Other
well known hits from this "Dodoma boy" are "Jikubali", "Samboira",
"Unanichora" feat. Joh Makini and "Maneno" to name few out of a long
catalogue of music from this Bongo talent.
His latest video of
"Sophia" enjoys huge popularity on the net with over 91,000 views in its
first 7 days on YouTube. Video link: https://youtu.be/81i3dybXK8U
Panamusiq,
established in mid 2014, provides innovative management services to
African artists to develop their talent in fully exploitable brand
value. Panamusiq most remarkable achievements have been accomplished
with its previously managed Tanzanian music star Vanessa Mdee. More
notably: a) Brand Ambassadorship deal with Samsung Electronics; b)
Product Placement by Crown Paints Kenya for the production of Hawajui
Video (this was a first for a Tanzanian artist); c) Signing of a records
deal with Kult Records, NYC (www.kult.com) for "Come Over".
The new partnership aims at developing Ben Pol into a sustainable global
brand and consolidating his fame in Tanzania and across Africa. We
expect to realize this plan through the production of great music,
highly professional services and the co-operations with global brands
and international music industry players.
For more info: [email protected] or +255784172291



Twitter: @djmwanga
Instagram: @djmwanga
Facebook Fans Page: DJMwanga